Non-running electric 1980 comuta-car project
The car design of the non-running project 1980 Comuta-Car comes equipped with a GE Series DC motor and multiple batteries when a private seller named CluelessCollector acquired it in 2022. The electric automobile manufactured by Commuter Vehicles, Inc. of Sebring, Florida is finished in white with multi-color graphics over black upholstery, and the additional equipment includes steel wheels with Moon-style covers, impact bumpers, a driver-side mirror, sliding side windows, and a heater. Even though the mini-car requires extensive revamping, it might possess value as an electric city car that can be charged in electric charging stations and can be easily parked, thanks to its size. Corrosion clads the underside surfaces and compartments of the non-running project, and the seller says the car has no title as it is registered in a state that does not issue titles for a vehicle of its age.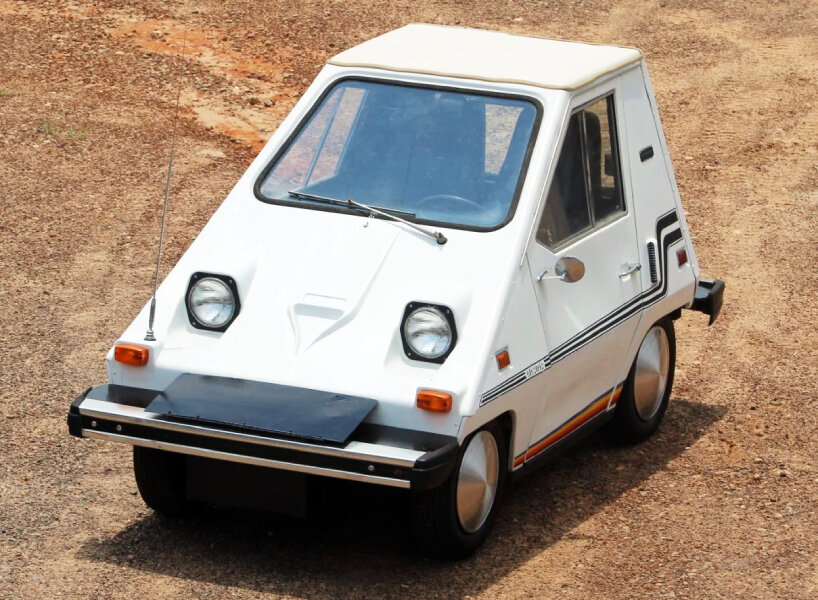 images courtesy of private seller CluelessCollector
Compact car's true mileage is unknown
The steel wheels and their Moon-style covers are dubbed to have been refinished when the car was acquired by private seller CluelessCollector while the replacement Maxxis MA-202 tires were said to have been installed in February 2022. Stepping inside, the interior features a bench seat trimmed in black upholstery with a wood-colored dashboard. The door panels, carpets, and linings continue the black color, a complement to the white exterior of the car. A Vanguard-branded 50-mph speedometer is positioned in front of the wheel, beside the car's auxiliary gauges, switches, and warning lights. While a five-digit odometer indicates 1,100 miles, the seller writes that the true mileage is unknown.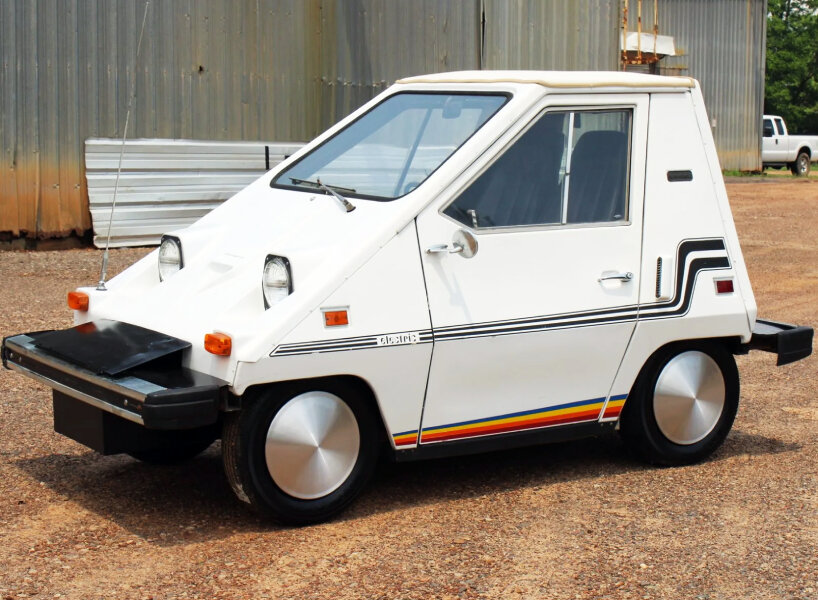 side view of the electric 1980 comuta-car
Design derived from CitiCar
The Comuta-Car follows the footsteps of the CitiCar, which was produced by Sebring-Vanguard from 1974 through 1977, and these mini-electric cars were designed for city use. The company was later acquired by Commuter Vehicles Inc., and in 1979, it renamed the model Comuta-Car. The bodies were constructed of ABS plastic and mounted to an aluminum spaceframe, and this now-sold non-running project is finished in white with multi-color graphics. The seller writes that the car's additional exterior details include impact bumpers with aftermarket battery covers, a single windshield wiper, a front-mounted antenna, a driver-side mirror, sliding side windows, and quarter panel vents. The seller also believes that if the new owner invests in the repair and renovation of the 1980 Comuta-Car, it can become a road-worthy automobile.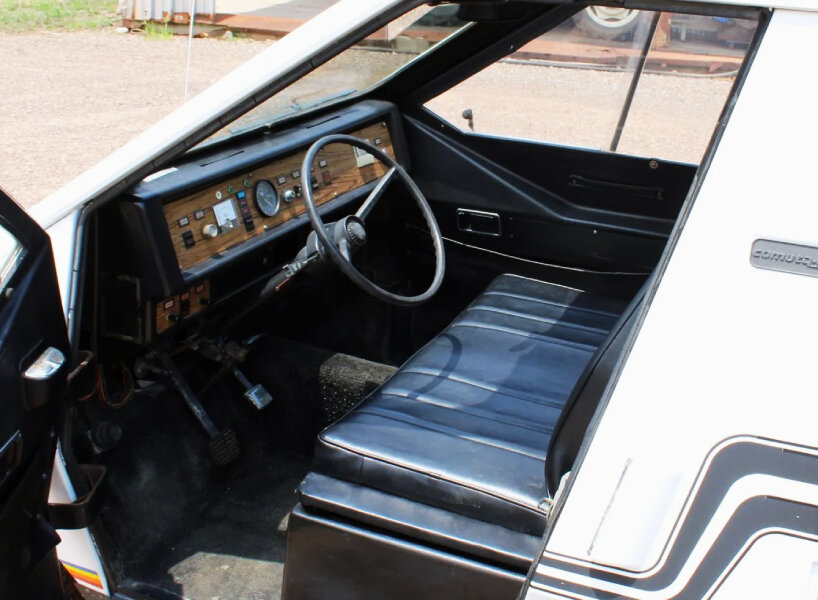 black upholstery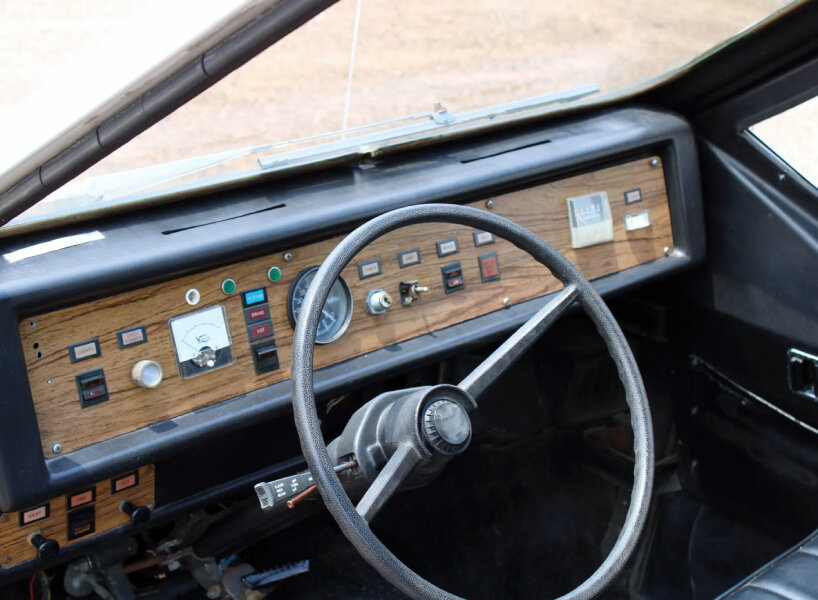 close-up of wooden dashboard